News and Current Hot Issue (2/2)
Chungdahm Learning becomes Creverse.

Chungdahm Learning is a company that was established in 1998 and has already established more than 200 branches all over Korea. Chungdahm Learning focuses on English thinking skills and CMS Edu is a company that focuses on mathematics and coding skills. The two have merged this March to create Creverse.


With its name derived from combining the terms Creativity and Universe, Creverse plans to introduce convergence thinking skilled education aimed at fostering global talents by adding Edu-Tech technology.
In an interview with The JoongAng, the CEO Lee Chung-guk said that "the future belongs to our children. Cheongdam Learning and CMS Edu, which have pioneered the education market with 'thinking skills', take a leap forward on the path of nurturing future convergence talents with the launch of Creverse Co., Ltd. In a digital world without boundaries between countries, we need to have the ability to communicate smoothly in English and develop software and coding capabilities to actively cope with and solve changes brought about by future technologies."
---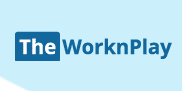 More than 1,000 jobs available
TheWorknPlay
Since 2003, TheWorknPlay has provided career opportunities around the world, and we specialize in teaching and linguistic positions. Throughout the years, we have assisted schools and organizations in hiring the right candidates to join their teams and helped job seekers find careers with great WLB (Work-Life Balance).