We are looking for volunteer bloggers.
Living and working in a new environment is not as easy as it sounds. For most, living abroad is more than just taking a step up the career ladder. This new and exciting experience may offer many possibilities but will also confront you with entirely new obstacles and issues. We can help each other with solving some of these issues by sharing information.

Why participate?
By participating in content sharing through blogs, you can definitely improve your writing skills. If you ever plan to start blogging, you can get some cool tips from other bloggers or read through other blogs to get ideas on how to write or even what to write about.

Also, don't you just love that feeling you get after helping someone? I know I do. All information posted on our blogs will definitely be helpful to someone. Most people in need of information don't know where to turn to or even how to ask for help. Let's be their go-to person.

As an extra-curricular, this could turn out to be a very useful aspect of your CV. Apart from teaching experiences, some employers also check on your extra curriculum activities. Interacting with other ESL teachers and sharing useful information could look really good on your resume.
Through this;
We also hope to attract more ESL teachers to Korea through sharing the positive experiences and evaluations of ESL education in Korea.
We hope that the archived information can be useful to someone in the future or be a library where you can always visit to re-experience your Korean journey.
See some of our blogs

How to participate?
If you are interested in participating or for more information and inquiries, contact us at: theworknplay@gmail.com
---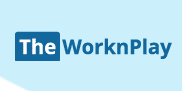 More than 1,000 jobs available
TheWorknPlay
Since 2003, TheWorknPlay has provided career opportunities around the world, and we specialize in teaching and linguistic positions. Throughout the years, we have assisted schools and organizations in hiring the right candidates to join their teams and helped job seekers find careers with great WLB (Work-Life Balance).