ESL Coffee Chat Community: Yongsan (1/1)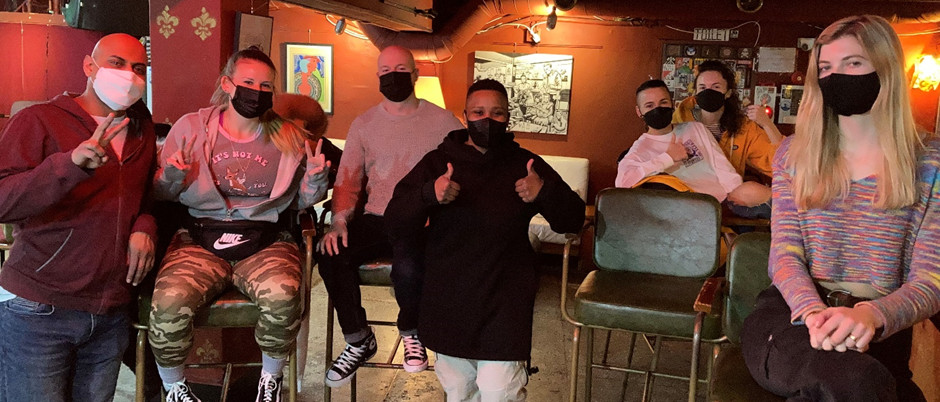 | | |
| --- | --- |
| Location | The Livingroom, Haebangchon |
| Time | 18:00 (February 20th) |
| Participants | Ketan, Kayla, John, Jess, Cate, Stevie, Jane |
| Agenda | Why is the ESL salary still ranging at $2000 |

Status quo:
English teachers salary in Korea.
Why it's still ranging at 2k:
1. Social norms
Korean employers are used to paying this amount for a starting teacher.
2. Nobody thinks that they can request for more pay.
3. Lack of experience.
4 . Difficult to accentuate resume.
How to match resume with each employers' requirements

Currently in Korea, native English teachers are, on average, making 2 million won each month, despite the fact that it was roughly the same twenty years prior. As ESL teachers, we are making it our goal to assist native teachers in making more wage for their services in compliance with the in fluctuation of society's economic status. Presently, there are several issues that are hindering teachers from being applicable for increased pay starting with the current social norms, lack of experience, and the difficulties that accompany writing a presentable resume.
To begin, social norms have become an issue concerning how employers view the value of native English teachers. Employers now believe that teachers are worth approximately 2 million won each month and this belief has only become a social normative based on the assumption that teachers willingly work for that sum and do not request for increased wages. This has been identified as a problem because it upholds the assertion that teachers should continue putting in the same amount of effort, increasing workloads, and additional tasks to be completed for the same amount of money in an increasing economic environment. This can be addressed by informing employers as well as native teachers that their skills are more valuable and deserving of increased wages. If we can accomplish this factor, then we can ensure that teachers have a brighter future while earning higher wages.
Secondly, the primary reason why teachers either do not feel qualified to request for higher wages or feel that they are unable to do so are merely because of lack of teaching experience. Whether it be teachers who have taught previously or are anticipating their first teaching career, each individual needs to have an understanding of the classroom atmosphere as well as the content they are to instruct. Many applying teachers have not yet stepped into a classroom, let alone been responsible of the education of a selected group of children. This is essential because each teacher is required to teach varying values of the English language, be it from literary perspectives or grammatical endeavours; teachers should be showing that they are capable of handling a group of children as instructed.
The final identified reason why native teachers in Korea are unable to increase their wage is because of the difficulties that ensue while constructing a suitable resume. Many teachers are not sure of what they should accentuate within their teaching resume due to the many skills or awards that are available for teachers to present. This problem stems from which specifications employers are demanding and what they should require of their prospective employees; specific teaching styles, methods, or without experience: how the teacher plans to conduct the class. The best way to overcome this barrier is to research the school being applied for and trying to match the writings for that specific career to the teacher most desirable for the instructing position.
This dilemma involving native English teachers' salaries can be solved by addressing the aforementioned issues of normative teacher valuing, lack of teaching experience, and the difficulties following correct resume construction. As ESL teachers, it is a responsibility to help secure our positioning and reward our endeavours with wage increases. By focusing on these obstacles, we can ensure a more sustainable employment and more benefitting financial stability.
Check out some of our other blogs about resume samples and lesson plans to assist you in creating an ideal persona to be markable and better reciprocated by prospective employers.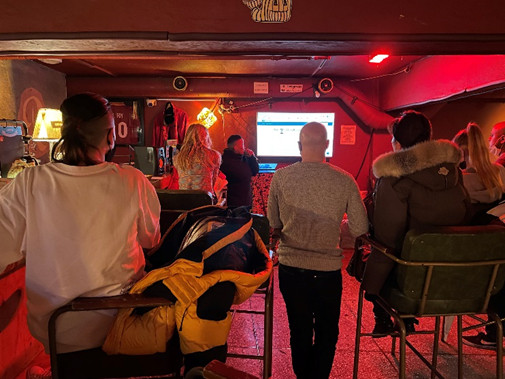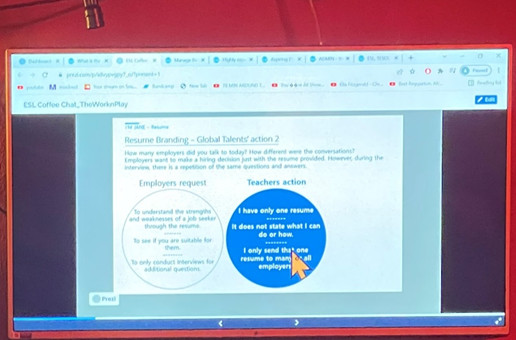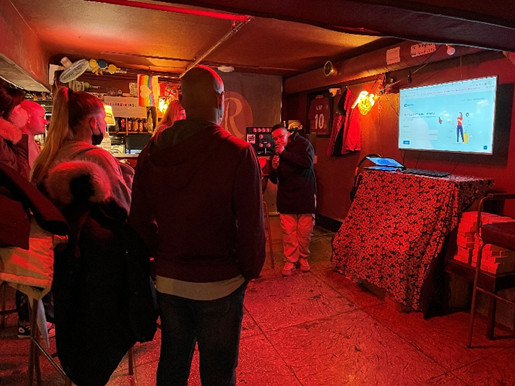 For more information or inquiries, contact us at: coffeechatyongsan@gmail.com
---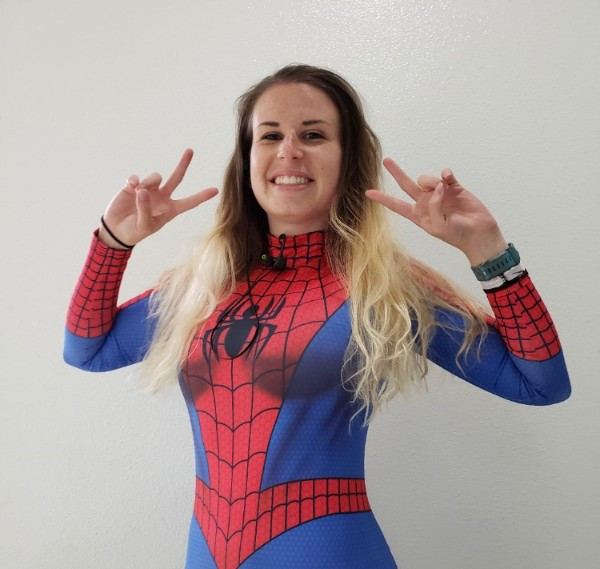 ESL Coffee Chat Community Yongsan
Kayla
Hello, my name is Kayla from Kentucky. Kentucky is just beautiful and we are well known for many things but our Bourbon and BBQ, mmmh the only way to go! I moved to Korea to start my teaching career and it is one of the best decisions i have ever made. Connecting and interacting with people from all over the world has been amazing and i want to share my experiences with you. Lets experience the ESL teaching Journey together.