TheWorknPlay Website User Guide (1/1)
How to create your online resume
Resume Title
Use this section to market yourself and stand out to employers. Try to include keywords that employers might find relevant to use while searching for resumes.
Profile Picture
Uploading a professional picture will help you stand out from the competition and help you receive more job offers.
Current Location
Enter the location you are currently residing at. This will help employers arrange housing or commuting schedules. It is also helpful to match with jobs near you.
Languages spoken
Enter all the languages you speak from native level to basic level. Some of the employers might be looking for bilingual teachers. This will help you stand out and increase your chances of employment.
General Information (self-FAQ)
Professional Summary/ Self-introduction
Employers are mainly curious about your current situation but also want to know a little about your past. Use these sections to summarize both yourself and your resume in a few simple sentences. Make this part as clear and concise as possible, and don't be afraid to boost yourself up!
How to write a professional summary
It is easy to check duties and responsibilities or teaching methods of experienced teachers through the reference check. For new entry teachers, employers will want to see what kind of contributions you can make to their schools. It is therefore important to write about your teaching philosophy, teaching styles/methods, and lesson plans. Adding this information to your resume makes you seem more organized and ready to embark on a teaching journey. See more
Education
Fill out all your highest-level education including your major, university name, and attendance dates. You can also add a short description of your educational experience in the summary box. If you majored in English education, it can help to write which areas you focused on.
Work Experience
Fill out all the work experience that relates to the jobs you are interested in applying for. You will need to fill out the title of your position, the name of the company, and the dates that you worked at each position. Adding a couple of lines about your responsibilities will also help you stand out from the competition.
Job Preferences / Salary / Benefits / Housing
Enter in your job preferences. This section includes your preferred location, job type, available start date, keywords for your qualifications and those that relate to the positions that you're looking for, and the type of students you want to teach.
Enter your desired salary and benefits you want to receive. You can also request housing or housing allowance. If you want to receive a certain amount of money as your housing allowance, you can indicate it in the description box.
Photo/ Videos
Upload any photos that you think will help you stand out from other candidates. Some photos to include would be some of you teaching in classrooms. Just make sure to keep the photos professional!
Attach or link any videos that you might think that your future employers may want to see, such as a self-introduction video. These videos could also include example lectures or lessons that you have filmed of yourself. Videos are a great way to help future employers envision you working on their team! Check out our introduction video blog
Other information
Certifications and Skills
Add any relevant licenses and certifications that you may possess. For a position as an English teacher, you might include a teacher's license or a TEFL/TESOL certificate. What's TEFL/TESOL?
Include any relevant skills in this section that relate to the positions you want to apply for. Unsure of what skills to add? Try looking at the companies that you are interested in and looking to see what types of skills they require that you also possess.
References
Many employers like to contact a candidate's previous employers when considering an employee. So, if you have the phone number or email of a previous employer from a relevant company then be sure to include it. If you have a reference letter, you can also insert a file as an attachment at the bottom of your online resume. Click add a section to add more references.
What is a reference check?
Visibility Status
You can choose to keep all the contents of your resume public or hidden. Instead of deleting your resume after employment, you can keep it hidden until you are actively seeking employment. This will save you the hustle of creating new resumes all over again. All you need is to update it.
Attachments
Add any attachments that you think will help boost your resume here! Do not upload your resume here. For new entry candidates with no work experience, you can upload your letter of recommendation.
Now that you've filled in all the blanks, click "Publish" and your resume will be uploaded to our database!
You can then apply for jobs by simply clicking the "Apply Now" button on job posts.
---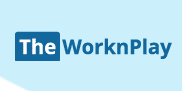 More than 1,000 jobs available
TheWorknPlay
Since 2003, TheWorknPlay has provided career opportunities around the world, and we specialize in teaching and linguistic positions. Throughout the years, we have assisted schools and organizations in hiring the right candidates to join their teams and helped job seekers find careers with great WLB (Work-Life Balance).