The spinning coin
▪ Date: 2022.01.01
▪ Title (Unit): The spinning coin
▪ Grade (Level): Grade 3
▪ Lesson Focus: Similes
▪ Objectives: Students will be able to recognize and create similes.
▪ Keywords: Fast, flat, slippery, pale, sharp, black, blind, thin, colorful, light, noisy, wise
▪ Materials: PowerPoint, A4 Paper, Worksheets
Procedure
Details
Presentation
Introduction of Content and Language
(Time: 10m)

Greet the students as they enter the class.

Review the content from the previous lesson. Briefly go over any useful vocabulary or expressions from that class.

Start PowerPoint on new material. Introduce what a simile is and explain when you use it. This will be intertwined with teaching and explaining any new vocabulary the students are unaware of. Make sure to have the students repeat after the teacher so that they are practicing not only writing, but listening and speaking.

Practice
Students begin to work with language
(Time: 15m )
During the last part of the PowerPoint, students will have to fill in blanks on certain slides. This will start them practicing the expression structure and using the correct vocabulary.

Once the PowerPoint is complete and the students have a grasp on the target language the students will complete a worksheet. The worksheet will work as practice for the students and an assessment for the teacher. The teacher will move around the room assisting and monitoring the student's progress and understanding.


Production
Students internalize and use language
(Time: 20m )
Students will be given an example of a comic and an explanation of what is expected from them. They will have to use multiple similes to create a comic story.

They will first write down their script on an assigned worksheet. Once that has been checked by the teacher for spelling and grammar they will be able to start drawing and creating their comic strip. The strip should be between 5-6 boxes in length.

The students will most likely not be able to finish their comic strips in the remaining time. They will give their work to the teacher and will finish up the comics the following lesson. Once all the comics are complete the students will present them to the class.

Assessments or Other Work

(Time: N/A

If the students finish during the lesson they will present their comics in the remaining time.
▪ Anticipated Problems & Solutions
-The students take longer than expected on the worksheet
Solution: Make sure to introduce the comic strip activity so that we can start it immediately in the following lesson.
---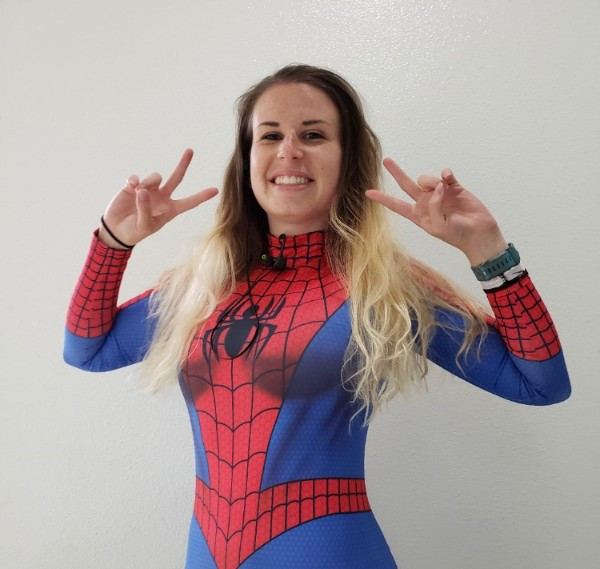 ESL Coffee Chat Community Yongsan
Kayla
Hello, my name is Kayla from Kentucky. Kentucky is just beautiful and we are well known for many things but our Bourbon and BBQ, mmmh the only way to go! I moved to Korea to start my teaching career and it is one of the best decisions i have ever made. Connecting and interacting with people from all over the world has been amazing and i want to share my experiences with you. Lets experience the ESL teaching Journey together.