Creverse Campuses
As one of the largest EdTech companies in Korea, it was founded to revolutionize the Korean ESL (English as a Second Language) industry. The company today is a leader in the ESL knowledge industry and a leading provider of smart learning solutions in the global marketplace.
Global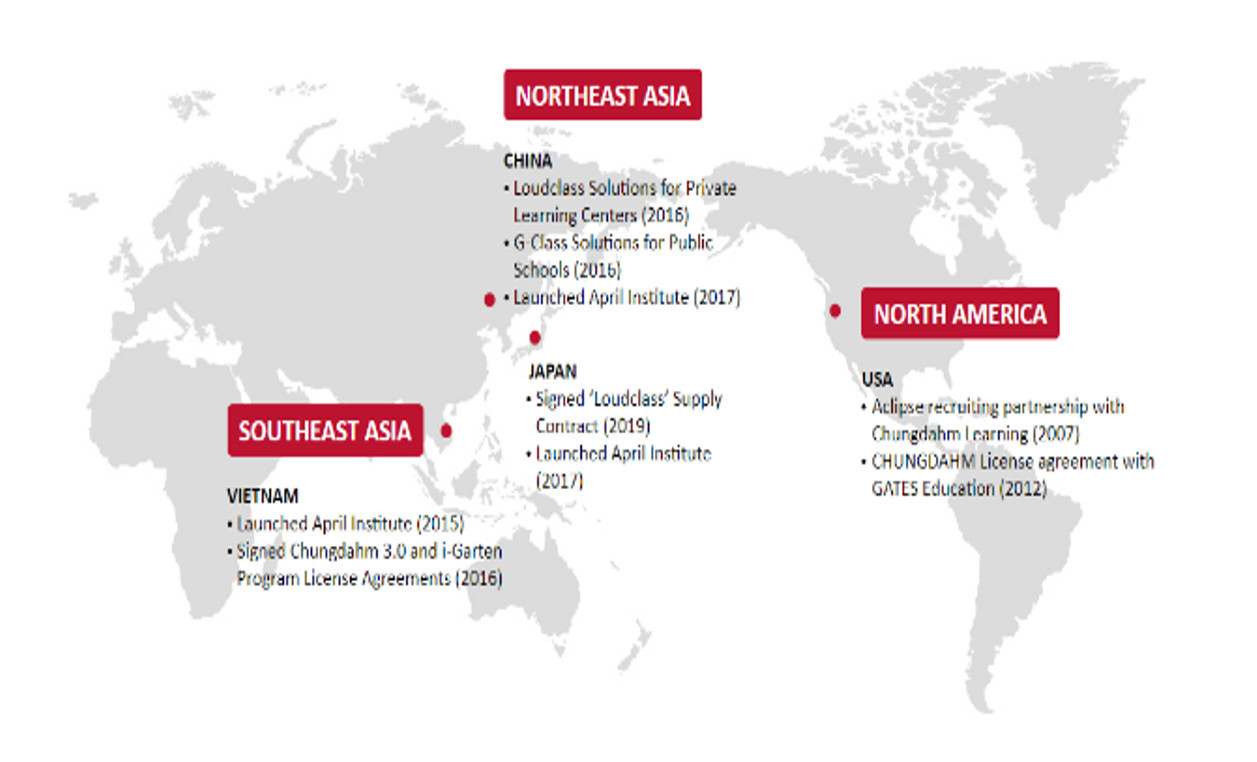 Korea Branches
 
Creverse Institute
Intensive ESL program that develops critical & creative thinking through studying diverse topics, learning language skills, and conducting collaborative projects
* Established: 1998
* Learning Centers: 83
* Students: 21,000+
 
April Institute
Fundamental ESL program that develops creative thinking in English through problem-solving, skill training, and media creation
* Established: 2007
* Learning Centers: 95
* Students: 19,500+
 
I-Garten
Basic ESL program that develops imaginative thinking through projects of creating a virtual world, culture, and character
* Established: 2016
* Learning Centers: 9
* Students: 500+
More Information
Company Type
School/Education
Academic Systems
English Education Company
Location
Korea, Republic of > Seoul-si
Founded
1998
Send Message to the School or Recruiter
If you have any additional questions or concerns, please send a message directly to the school or recruiter.
Location
South Korea, 서울특별시 강남구 테헤란로 521