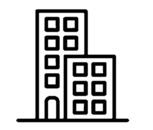 Industry
International School


Founded
2015


Teachers
17
Saint Paul American Scholars (SPAS) in Yongin began in the summer of 2015 as a small English immersion school offering American style education. Over the past few years we have continued to grow, but our commitment to offering an exceptional education that strives for global mindedness, critical thinking, and mutual responsibility remains steadfast.

We currently have 17 full-time qualified and dedicated educators. All of our 9 homeroom teachers are from the United States and Canada, with several years of teaching experience. They teach grades 1-8, and are the backbone of our school.
At SPAS, our students also learn art, music, P.E., and Korean. All of our teachers have several years of teaching both in Korea and in North America in their respective fields. We believe that our teachers and parents are key to supporting our students as they learn and grow and we are always excited to see our students excel.
---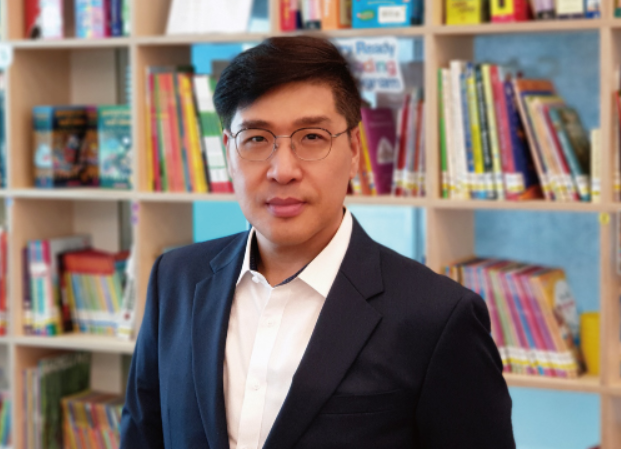 Message from the Vice Principal
I am thoroughly excited to help lead Saint Paul American Scholars ot new educational heights. We are lucky to have amazing teachers and office staff to help fulfill our students' educational goals. . . Our teachers are creative, highly-motivated educators who have expertise in developing indepent young minds. . . Our goal is to incorporate multicultural awareness into our curriculum and community while adhering to international standards. We are dedicated to creating a holistic hands-on approach to address each child's unique social and educational needs.

Eddie Huh
Vice Principal
---
SPAS enriches students to strive for their ultimate best based on the principles of excellence. SPAS endeavors to help our studnets become globally charged leaders through our international linkage system.
1. We're a truly American school here in Korea.

2. Saint Paul is a branch of the original school which began in Saint Paul, Minnesota, U.S.A. and they provide us with extra guidance on our operations.

3. We offer education for grades 1-8 and we help our students prepare for post-secondary opportunities around the world.

4. Transfer campuses: students may attend any of Saint Paul's global campuses in Beijing, Clark, Hanoi, Paris, Gdansk, or Minnesota.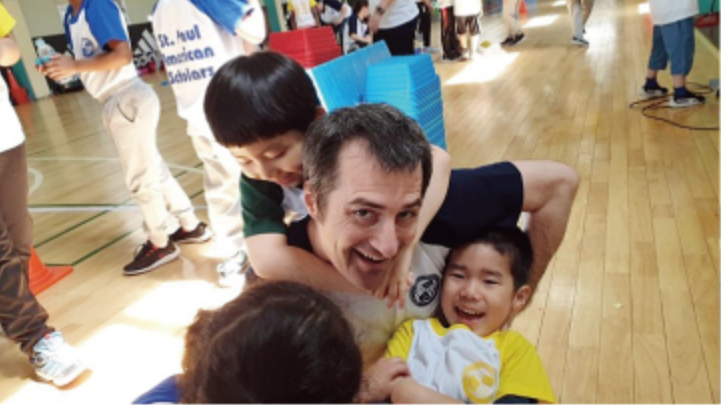 ---
Our International Standards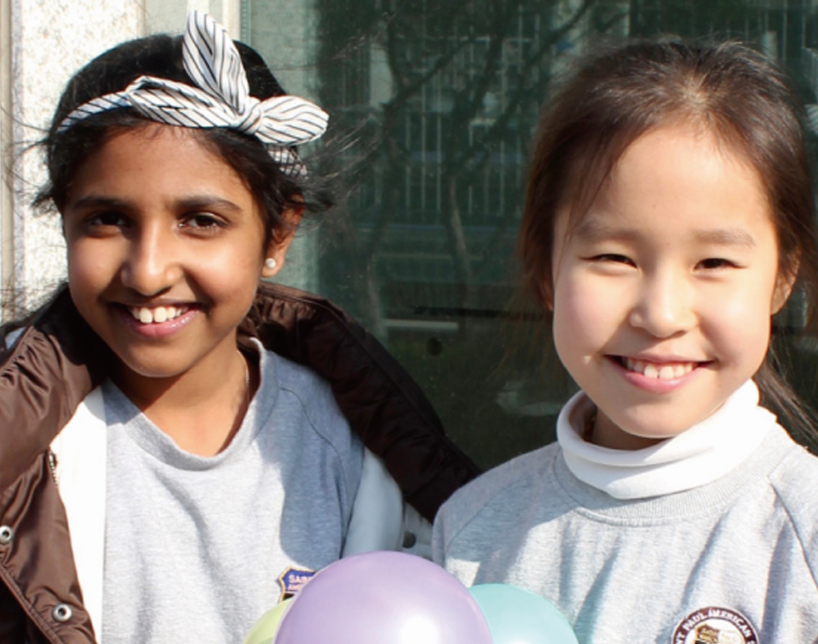 As a part of the Nacel International School System (NISS), our campus adheres to strict western standards of education. Our teacers design rigorous lessons with mutiple learning outcomes in mind. We think in terms of what is developmentally appropriate and practice the best current teaching practices.

For mathematics, language arts and social studies, we follow the Common Core State Standards (CCSS), and for science, we use the Next Generation Science Standards (NGSS). Our Art and Music programs are based on the Minnesota K-12 Academic Standards in the Arts and our English, Chinese, and Korean courses are guided by the World-class Instructional Design and Assessment (WIDA) and the ACTFL World Language Standards.
---
Language Arts

Reading, writing, speaking, and listening are basic skills. Lower grades focus on fundamental skills and students are given frequent Englsih practice to ground basic understanding for trasition to fluency in higher grades. In the upper grades, the focus switches ot using language correctly.
Mathematics

At SPAS, the main purpose and the objectives of the Mathematics program are to develop the student's computational, problem-solving, and critical thinkingn skills through challenging courses of study. Students learn both practical and academic understanding of mathematics.
Science

Students explore a wide range of scientific topics and each grade has a different focus with a specific science theme. Throughout these coures, students learn the scientific process and understand the method, data collection, and reporting the results of research and experiments.
Social Studies

Local geography, home country geography, and US and world geography will be taught as students gain exposure to project work and presentations. Students wil learn the basics of government and organization, society structure, and a systematic understanding of the community.
Chinese
Students are directly exposed to Chinese language instruction covering a wide range of topics from the basics, up to advanced topics including poetry, and discussions about holidays and cultures. Students practice Pinyin, dictation, and increase their recognition of Chinese characters.
Library

SPAS helps students approach a wide variety of subjects through reading books according to each student's level. Students can borrow books form the school and write up book reports. Teachers help students pick out new books and encourage them on their reading journey.
Fine Arts
Music, art, and drama helps students develop fine art skills and expression through various mediums. Intrapersonal and extrapersonal talents are grown through art application and practice.
English as a Second Language
Non-native speakers have to take intensive ESL classes as required and determined by the school after a thorough assessment of the student's English proficiency.
P.E.

Through P.E., students learn a full range of activities, sports, sportsmanship, healthy bodies, and lifestyles. In the upper grades, students will also learn health issues as well.
---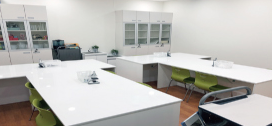 Science Lab

Our elementary school is special in that we have a dedicated science lab that is home to a multitude of experiements and possibilities. Our goal is to offer hte best curriculum possible, and our science lab is proof of our dedication.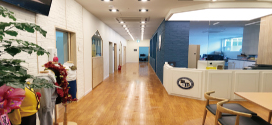 Classroom Hallways

Brightly decorated and pleasantly spacious, our classrooms and hallwas are hoome to some amazing student work posted wall to wall. We are so proud of our students' work and love to show them what a great job they've done!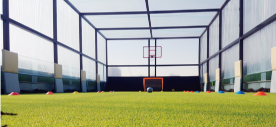 Gym

Our facility is also home ot a P.E. room that is furnished with everything needed to build a healthy mind and body. Natural light envelopes our students as they run, jump, skip, dance, and compete their way to a balanced physical education.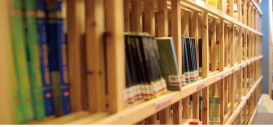 Library

Our brand new facility hosts a wonderfully stocked library full of English books for all levels. Our students have access to a comfortable place ot delve into picture books, chapter books, audio books, and more. Our library is the heart of our literacy program.
School Cafeteria

We have our own professional cook and nutritionist who craft a nutritious daily menu. Our food is in healthy portions and covers the entire range of recommended nutritional intake for young children. It's also pretty tasty!
---
The Early Childhood Education program is for children ages 4-7, and aims to provide a safe, developmentally appropriate environment for every child. Our main focus is to provide a stimulating and positive learning environment which promotes each child's social, emotional, physical, and cognitive development.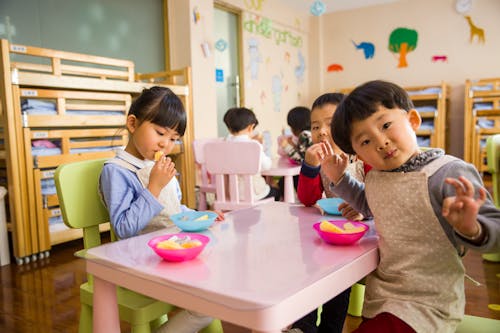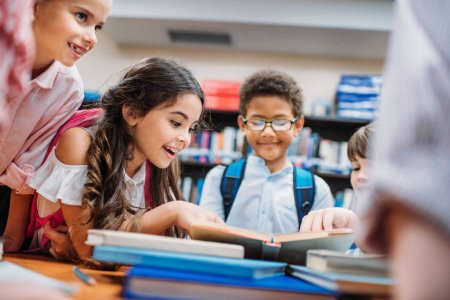 Our Elementary School Program is for students in grades 1-5. The internationally diverse linkage of Saint Paul American Scholars helps students to learn and gain a better understanding of cultural diversity. We help students to not only improve their knowledge on core subjects such as Math and Science, but also invite them to come to our library and/or learn new languages such as Korean, Chinese, or English if it is their second language.
Our Middle School Program is to provide students in grades 6-8 the opportunity and encouragement to develop the skills, knowledge, and attitudes necessary to make responsible decisions and to adapt to the challenges of the future through a variety of educational experiences. We also teach Physical Education to provide students the opportunity to learn how to balance a healthy lifestyle.
---
Here at SPAS, we recognize that for our children to be successful, it is vital for them to have a global perspective on issues. Currently, nearly 30% of our students are international students. We recognize that this diversity of experiences, beliefs, and perspectives allows all of our students to have a deeper and richer understanding of many issues. SPAS believes that its small and intimate class sizes coupled with our strong diversity helps really set us apart, and makes our school community truly unique and special.
Company Type
School/Education
Location
18-1 Suji-ro, Sanghyeon-dong, Suji-gu, Yongin-si, Gyeonggi-do, South Korea 18-1