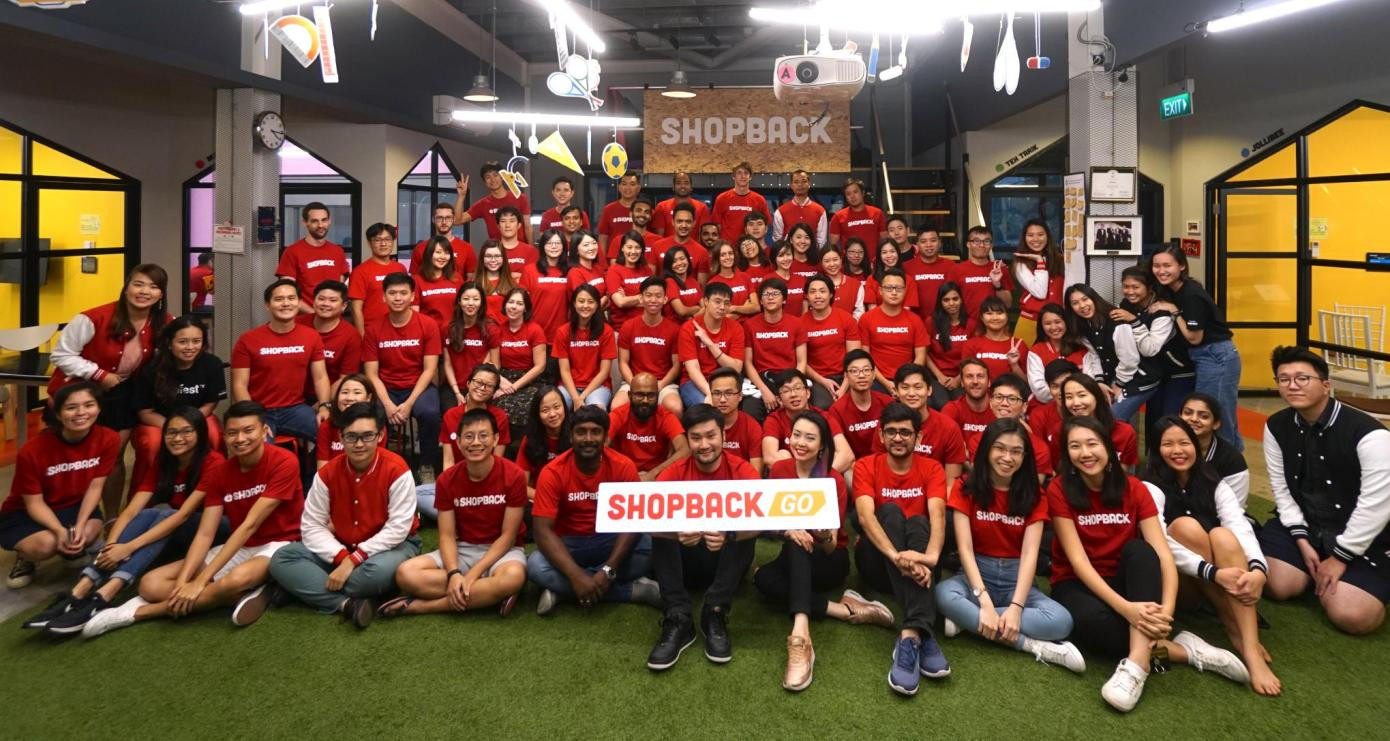 ShopBack began in 2014 in Singapore and is a shopping platform where customers can receive cash back on purchases made through the website or app. Since then, we have awarded more than 30 million USD to our community of shoppers and we have expanded to international markets. Currently, we have offices in Singapore, Malaysia, the Philippines, Indonesia, Taiwan, Thailand, Vietnam, and Australia, and we are planning to launch our Korean website in May.

We have partnered with over 2,500 global brands, including top companies such as Taobao, Amazon, Expedia, Booking.com, eBay, Uber, and Alibaba. We received the Gold Award for Best Start-up in 2015 and took the winning spot of the Emerging Enterprise Award and the Global Mobile Challenge in 2017.

At ShopBack, customers can access a variety of exclusive offers, vouchers, and promo codes – including deals for fashion, food, services, and others! For each purchase made via ShopBack, a commission is given back to our customers in a form of Cashback.
---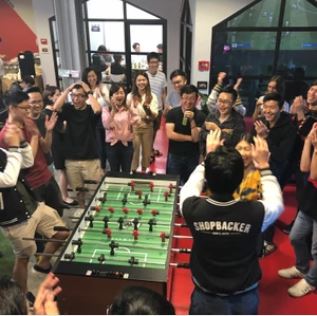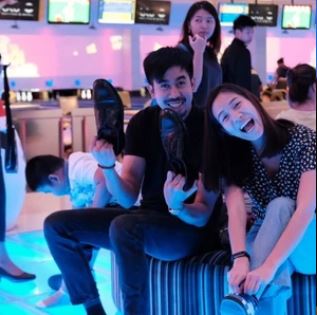 Working at ShopBack includes learning and development opportunities, kick-ass teammates, company lunches and open pantries, and competitive compensation and stock options.

With around 30 team members per branch, we build strong relationships with each of our employees and our employees and we encourage everyone to get involved in every part of working at ShopBack. We even have team nights where we all get together and watch a movie or play games and we have excursions, such as day trips, bowling, and camping.

We always keep a well-stocked pantry of snacks and drinks and we also offer games such as ping pong, foosball, Wii, virtual reality, and arcade games so our team can take a break and get energized.

We create fun and exciting spaces for our employees to enjoy coming to work and working with others.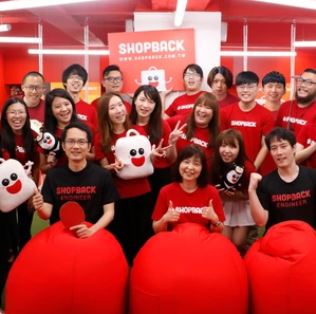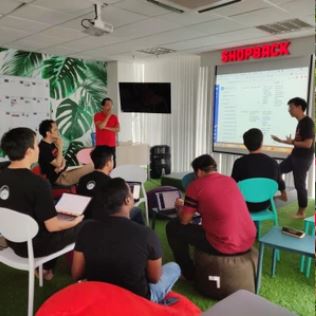 ---
Check out ShopBack life in Singapore! Although each of our branches are unique,
we always keep a stocked fridge, snack bar, and a variety of fun games on hand.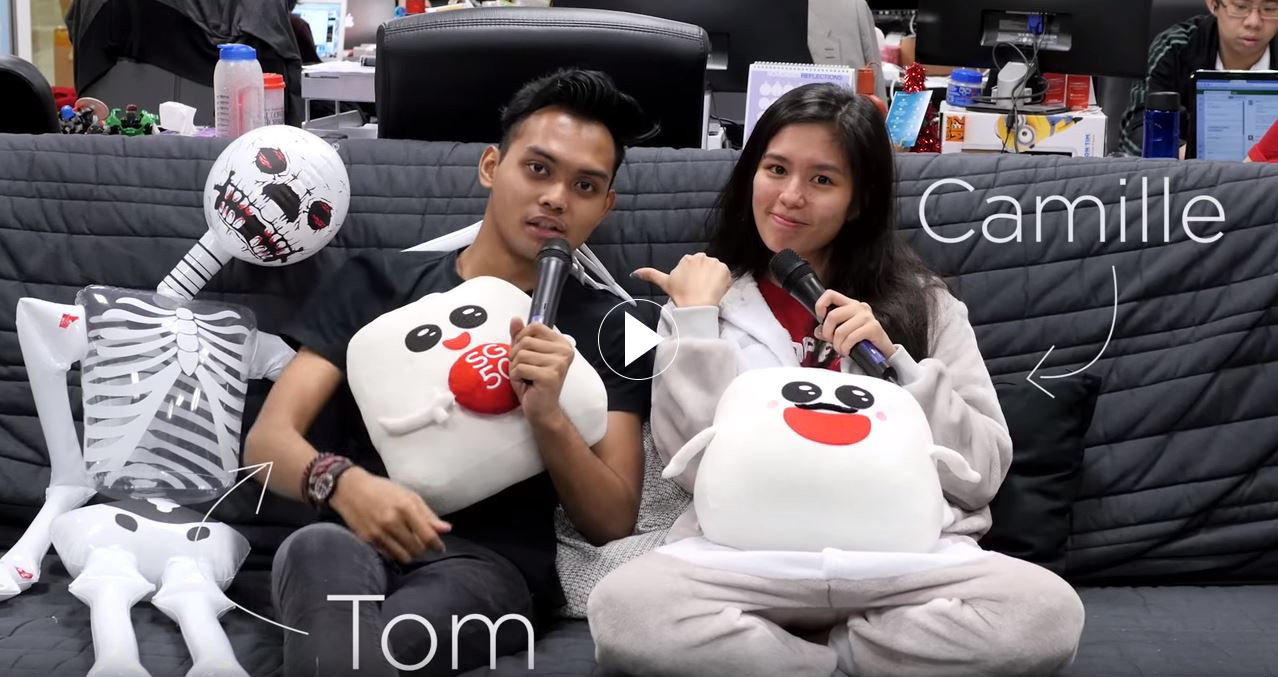 A Day inside ShopBack Singapore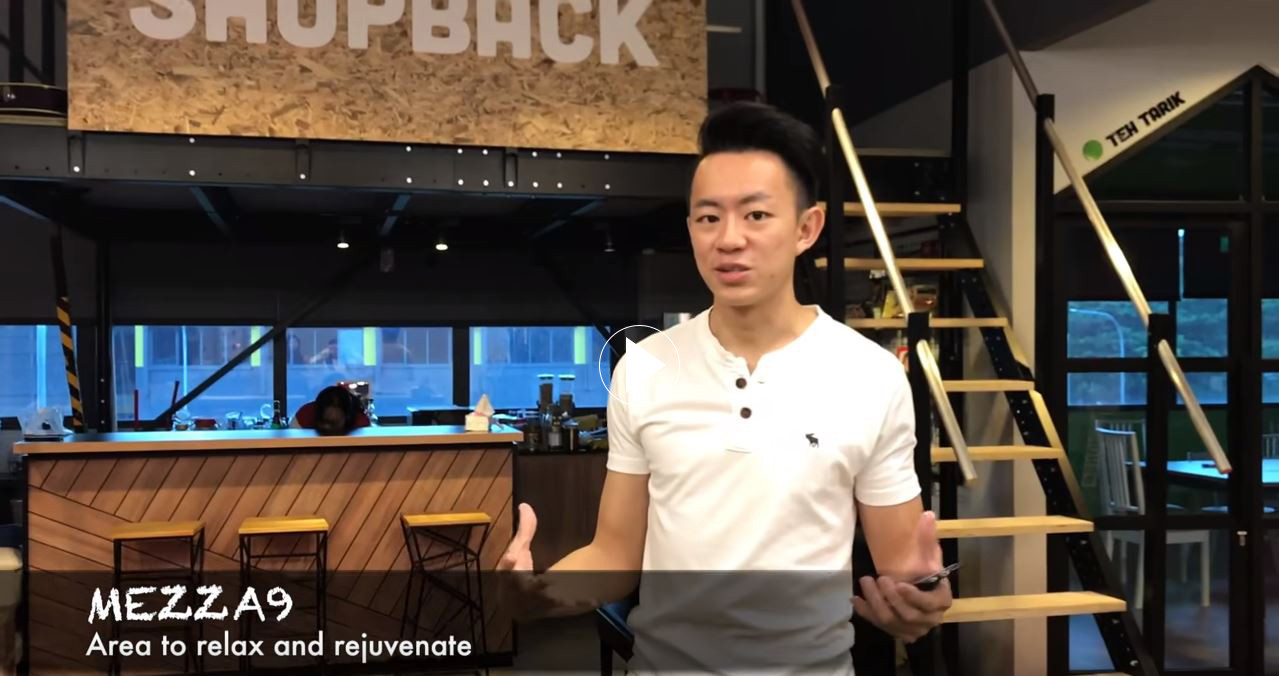 Singapore Office Tour
---
Currently, our set-up in Korea is at a co-working space near Sinnonhyeon Station while we are finalizing our permanent workspace. We plan to start out with a small team of around 8-10 members and we hope that you'll join our team!
Company Type
Business Company
Number of Employees
101 - 500 employees