Last Modified :
Job Details
Education Level
Bachelor's Degree
Career Level
Entry Level
English
Native
Languages
Job Type
Industry
Education > Language center
Phonics
Play-based Learning
Story telling
Writing
Speaking
Listening
Student Type
Pre-K & Kindergarten
Elementary
Start Date
Location
Korea, Republic of > Seoul-si > Songpa-gu
Job Description
1. Roles and Responsibilities
Luxx premium is seeking qualified and professional candidates to serve as a Kindergarten and Elementary School teacher. The ideal candidate will be enthusiastic, patient and work well with young children, some of whom are just beginning to learn English. A good teacher for this position would be flexible, organized, and has a positive attitude.

You will be responsible for the following:
• Teach a variety of ESL classes to Kindergarten and Elementary school students
• Create a fun and engaging supplementary activities for students
• Grade basic homework assignments and write up report cards each semester on student progress
2. Candidate Qualifications:
• Be eligible for an E-2 visa or have an F-visa.
• Have an apostilled CBC and diploma ready.
• Have a clean self-medical health check.

3. Working Conditions
Working hours are described as the time you need to be present at the school. Teaching hours are the active amount of time you will be conducting classes or activities.
• Working Hours: 9:00-6:00 M-F
• Teaching Hours: 25-30 hours per week
Salary
From 2.2-2.5Million KRW (Negotiable Upon Experience)
Benefits
• Insured with the 4 National Insurances.
• Severance: upon completion of a one-year contract, severance pay which is equal to one month's salary is paid to the teacher.
• Vacation: 10 days plus National Korean Holidays
• Airfare: One-way
Questions
Preliminary questions for the school to gain more information about the applicant.
Where were you born and raised?
Do you have any tattoos or piercings? If so, are they able to be covered or removed at work?
Do you have any health issues your future employer needs to accommodate?
How to apply
If you have any additional questions or concerns, please send a message directly to the school or recruiter.
Luxx Premium English
About Us LUXX Premium English is an affiliate of Sisa Academy, an educational group started in Jamsil, Seoul in 2019 to foster talent that leads the world. Under the motto "Truth and Loyalty," it is our educational philosophy to make children feel interested t...
See more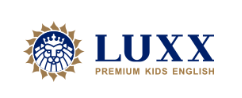 Company Type
School/Education
Academic Systems
Language Center, Phonics, Conversational English