ESL Teacher Wanted at BKOM Academy Kindy Elementary in Bundang, Gyeonggi-do / March 2023
Last Modified :
Last Modified :
Job Details
Visa Type
Education Level
Bachelor's Degree
Career Level
Entry Level
English
Native
Languages
Job Type
Industry
Education > Language center
Student Type
Pre-K & Kindergarten
Elementary
Start Date
Job Description
You will be a teacher for our Kindergarten and elementary students. Follow the school's curriculum, but also use your creativity and imagination to make the classes more fun and enjoyable for the students.

You will be responsible for the following:
• Plan, prepare and deliver lessons based on textbooks provided
• Prepare teaching materials ahead of time
• Grade regular homework assignments
• Track and report students' performance date and give feedback
• Teach English to advanced level kindergarten and Elementary students
Candidate Qualifications:
• Must be citizens of the following countries: U.S.A, Canada, U.K, Ireland, New Zealand, Australia, or South Africa.
• Must have all required documents (apostilled nationwide criminal background check and an apostilled diploma from a 4-year accredited university.
• A clean self-medical health check
Working Conditions
Working hours are described as the time you need to be present at the school. Teaching hours are the active amount of time you will be conducting classes or activities.
• Working Hours: 9:30-6:10 M-F
• Teaching Hours: 20-30 Hours per week
Salary
From 2.3-2.8 Million KRW (Negotiable Upon Experience)
Benefits
•Insured with the 4 National Insurances.
•Severance: upon completion of a one-year contract, severance pay which is equal to one month's salary is paid to the teacher.
•Vacation: 10 days plus Korean National Holidays
Housing
Housing Provided, Housing Allowance Provided
Questions
Preliminary questions for the school to gain more information about the applicant.
Where were you born and raised?
Do you have any tattoos or piercings? If so, are they able to be covered or removed at work?
Do you have any health issues your future employer needs to accommodate?
Location
16 Neuti-ro, Bundang-gu, Seongnam-si, Gyeonggi-do, South Korea
How to apply
If you have any additional questions or concerns, please send a message directly to the school or recruiter.
BKOM Academy
Our Programs BKOM #1 Vocabulary+ Reading Target: Elementary 1-2 or Elementary 3-4 -Improve vocabulary skills -Expansion of vocabulary to synonyms and antonyms -Improve reading skills by solving various types of reading problems BKOM #2 Speaking (Debate Basic) Target: El...
See more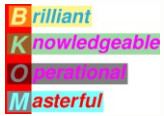 Company Type
School/Education
Academic Systems
Language Center, Vocabulary, Debate