ESL Teacher Full-Time at PIE English Academy in Juk-Jeon, Yong-in (Bundang Area next to Jukjeon Shinbundang Station)
Company Name: PIE English Academy
Employer Type: Direct Hire
Date Posted :
Date Posted :
Job Details
Visa Type
Education Level
Bachelor's Degree
Career Level
Entry Level
English
Native
Languages
Job Type
Industry
Education > Language center
English
ESL
Essay Writing
Grammar
Speaking
TOEFL
Student Type
Job Start Time
Afternoon
M, T, Th, F - 2:00PM-10:00PM and W - 2:00PM-7:00PM
Start Date
Job Description
PIE English Academy is an American Education Institute. The grades we offer currently are 1-6. We are focused on providing an educational environment based on Positivity, Individuality, and Equality. Environment is key to a better education. The topics covered in class are reading comprehension strategies, vocabulary, writing, and speaking.
1. Job Description
Plan, prepare, and teach lessons in English

Grade homework and provide feedback

Edit speaking scripts and writing (structure, grammar, etc.)

Assist in study hall

Provide progress reports for parents

Consultations with parents

Staff Meetings

Assist in research and development
2. Candidate Qualifications
Native English Speaker

Candidates must have a minimum of a bachelor degree from an accredited university

Candidates must have their diploma apostilled and their nationwide criminal background check federally apostilled

1-2 years' experience preferred
3. Working Conditions
Working Hours:

2-10 PM (M/T/TH/F) and 2-7 (W)

Teaching hours max: 30 hours

Class time: 2-3 hours

Class size: 8-10 students

Grades: 1-6

Curriculum: Curriculum and lesson plans provided
5. Salary and Benefits For Full-Time
Salary: From 2.5-3.0 Million KRW (negotiable based on experience)

Severance: paid upon the completion of employment

Vacation: A week in the summer and winter and

National Korean Holidays
6. Special Notice
Housing: Yes or housing allowance of 500,000 won

Location: 16 Neuti-ro Zel Zone Tower 1 4th Floor, Jeongja-dong, Bundang-gu, Seongnam-si, Gyeonggi-do
7. Application
Send your application by email to pieenglishacademy@gmail.com with a resume, a cover letter, and a recent picture of yourself. Upon review of your application, you will be contacted for a scheduled interview. No phone inquiries, please.
Salary
2.5-3.0 million KRW (Based on experience)
Benefits
Details in the post
Housing
Housing Provided, Housing Allowance Provided
Location
17-1 Jeongja-dong, Bundang-gu, Seongnam-si, Gyeonggi-do, South Korea
How to apply
or
Contact Information
Primary Phone Number: 031-8039-5440
Email: pieenglishacademy@gmail.com
Contact Person: Jay Ryoo
PIE English Academy
...
See more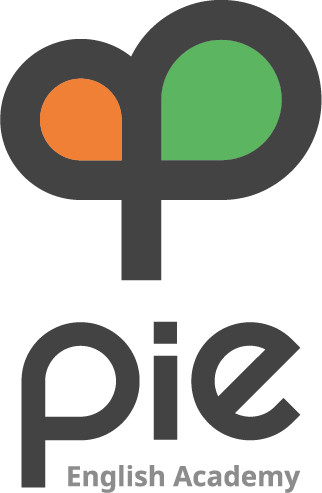 Company Type
School/Education
Academic Systems
Bundang, Jeongja Station
Founded
2021
Employees
1 - 10