An Instructor Majored in Humanities with Background in College Entrance Preparation and International Studies Program.
Employer Type: Direct Hire
Date Posted :
Date Posted :
Job Details
Visa Type
Education Level
Bachelor's Degree
Career Level
Entry Level
English
Native
Languages
Specialized Requirements for Candidates
KNS is looking for a full-time, English instructor who will focus on preparing advanced high school students for the International Studies program and developing interviewing skills during the season of college admission. During the off-season, the instructor will teach IB and regular subjects to advanced elementary and middle school students.

You will be responsible for the following:
- Plan, prepare and deliver lessons
- Prepare teaching materials ahead of time
- Grade regular homework assignments and revise essays
- Prepare and create tests and examinations
- Track and report students' performance and give feedback
- Teach English to advanced elementary school students through speaking and
writing, and book discussion classes

Candidate Qualifications
-Must be citizens of the following countries: U.S.A, Canada, U.K, Ireland, New Zealand, Australia and eligible for an E-2 Visa, holds an F-visa or Korean Citizen with native level English proficiency.
- Native English speaker and able to speak basic Korean
- Apostilled Diploma (For those who graduated outside of Korea)
- Apostilled Federal Criminal Background Check (issued within the last 6 months)
Must have all required documents (apostilled nationwide criminal background check and an apostilled diploma from a 4-year accredited university.
-A Self-Medical Health Check

Working Conditions
Working hours are described as the time you need to be present at school. Teaching hours are the active amount of time you will be conducting classes or activities.
Job Type
Industry
Education > College prep center
Essay Writing
English
Literature
Listening
IB
Reading
Speaking
Test Prep
TOEFL
Academic and college counseling
Student Type
Job Start Time
Afternoon
- Working Hours: 2:30-10:00 M-F
Start Date
Salary
Negotiable Depending on Experience and Qualification
Benefits
Benefits
- Insured with the 4 National Insurances.
- Severance: upon completion of a one-year contract, severance pay which is equal
to one month's salary is paid to the teacher.
- Vacation: The Annual Leave [10 days plus alpha] plus National Korean Holidays
Housing
Housing Provided, Housing Allowance Provided
Location
[Seo-Jin Building 5th Floor], 517 Dogok-ro, Gangnam-gu, Seoul, South Korea
How to apply
or
Contact Information
Primary Phone Number: +82-025080921
Secondary Phone Number: +82-025080931
Email: kevinessay@naver.com
Contact Person: Mr. Hwang, Kevin B.
KNSEDU
Since the year of 2005, we, the KNSEdu, have been providing an education service for students from elementary up to high school under the banner of cultivating global talent. Currently, the KNS has grown into an English Test Preparatory academy that is well-known not on...
See more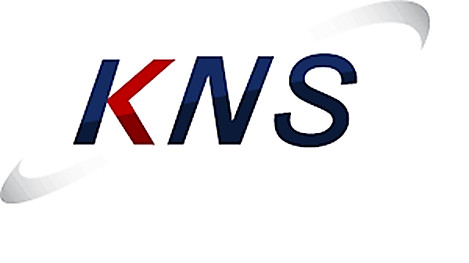 Company Type
School/Education
Academic Systems
English Academy., Elementary Department
URL(s)