Last Modified :
Job Details
Job Type
Industry
Education > International school
Student Type
Education Level
Bachelor's Degree
Career Level
Experienced
Start Date
English
Native
Languages
Location
Korea, Republic of > Gyeonggi-do > Yongin-si
Job Description
1. Roles and Responsibilities
Big Heart Christian School is seeking a middle-high school Spanish teacher. The teacher should be fluent in English as well.

You will be responsible for the following:
• Create a pleasant and intriguing education environment for students.
• Attend to other assigned duties.
2. Candidate Qualifications
All Candidates must;
• Be citizens of the U.S.A., Canada, the U.K., Ireland, New Zealand, Australia, or South Africa and eligible for an E-2 Visa, holds an F-visa or Korean Citizen with native level English proficiency.
• Have a minimum of a bachelor's degree from an accredited university.
• Have or be in the process of obtaining a background check with an apostille and a federal-level background check with a federal-level apostille.
• Must be physically and mentally fit.
3. Working Conditions
Working hours are described as the time you need to be present at the school. Teaching hours are the active amount of time you will be conducting classes or activities.
• Working Hours: Mon - Fri 8:10-4:20
• Teaching Hours: 5 Classes per day with 2 Hours Prep Time
• Contract Length: 10-12 Months
Specialized Requirements for Candidates
• Practicing Christian
Salary
Starting 2.5 and Negotiable Based on Experiences
Benefits
• Insured with the 4 National Insurances.
• Severance: upon completion of a one-year contract, severance pay which is equal to one month's salary is paid to the teacher.
•Vacation: 2 Weeks Winter, Thanksgiving, and All Korean Holidays
•Airfare: Roundtrip (50% paid at the start and 50% at the end of contract)
Housing
Housing Provided, Housing Allowance Provided
How to apply
or
If you have any additional questions or concerns, please send a message directly to the school or recruiter.
Big Heart Christian School
"Fostering future talents on the basis of the Bible." Since 2005, there has been a tremendous development at Big Heart Christian School, not only in the numerical size of the school but also in its high-quality English curriculum. I have seen the students&rs...
See more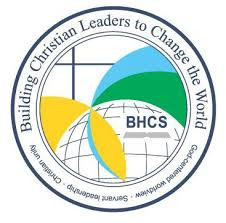 Company Type
School/Education
Academic Systems
International School, American Curriculum