ESL teacher for ELI High Yongin short working hours
Last Modified :
Last Modified :
Job Details
Job Type
Industry
Education > Language center
Phonics
story telling
Conversational Speaking
Student Type
Pre-K & Kindergarten
Elementary
Education Level
Bachelor's Degree
Career Level
Entry Level
Visa Sponsorship
Yes
Start Date
English
Native
Languages
Location
Korea, Republic of > Gyeonggi-do > Yongin-si
Job Description
1. Roles and Responsibilities
As a kindy and elementary teacher at Eli High, you will be responsible for teaching English to young learners through a variety of classes including Phonics, Language Arts, reading video feedback, and, story telling,
You will be responsible for the following:
•Teach basic to advanced reading, writing, listening, speaking, and grammar to students
•Teach phonics, speech, vocab, review, and book discussion
2. Candidate Qualifications
• Must be citizens of the following countries: U.S.A, Canada, U.K, Ireland, New Zealand, Australia, or South Africa.
• Must have all required documents (apostilled nationwide criminal background check and an apostilled diploma from a 4-year accredited university.
• A clean self-medical health check

3. Working Conditions
Working hours are described as the time you need to be present at the school. Teaching hours are the active amount of time you will be conducting classes or activities.
•Working Hours: 1:00 - 7:00 / 1:00 - 5:30 M-F
•Teaching Hours: 5 Hours a day
Salary
2.3 Million KRW (Negotiable Upon Experience)
Benefits
1. Insured with the 4 National Insurances.
2. Severance: upon completion of a one-year contract, severance pay which is equal to one month's salary is paid to the teacher.
3. Vacation: 10 days plus National Korean Holidays
Housing
Housing Allowance Provided
400,000 KRW
How to apply
or
If you have any additional questions or concerns, please send a message directly to the school or recruiter.
ELI High
A message from the CEO Since I was young, I was often praised for being a bit slow but meticulous. I don't think the word "slow" bothered me more, but I didn't feel good. In a competitive society where you have to do everything quickly to be efficient ...
See more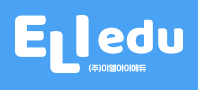 Company Type
School/Education
Academic Systems
Language Center, Phonics, Conversational English