2022 ESL teaching positions in Korea for Creverse all locations Seoul Gyeonggi Incheon Daegu Ulsan Gwangju Busan
Last Modified :
Last Modified :
Job Details
Education Level
Bachelor's Degree
Career Level
Entry Level
English
Native
Languages
Job Type
Industry
Education > Language center
Conversational Speaking
Phonics
Listening
Writing
Reading
Student Type
Pre-K & Kindergarten
Elementary
Middle
Start Date
Job Description
1. Role and Responsibilities
As a teacher at Creverse, you will follow a set curriculum and lesson plans, but also have the freedom to incorporate your own learning materials to increase student engagement in the classroom. With integrated online learning, Creverse offers you a smarter way to teach! Whether it's your first year teaching or you're an experienced teacher, Creverse provides you with teacher support and training.
Responsibilities
•Guide students through projects that focus around a variety of integrated subjects such as video production and AR
•Teach small class sizes using integrated technology in your classroom
•Share teaching materials via Teacher's Portal, an integrated online learning system connected to each branch
2. Candidate Qualifications
All candidates must;
• Be citizens of the U.S.A., Canada, the U.K., Ireland, New Zealand, Australia, or South Africa and eligible for an E-2 visa
• Hold an F-visa or Korean citizenship with 10 or more years of experience living in the 7 native countries.
• Have a minimum of a bachelor's degree from an accredited university
• Have or be in the process of obtaining a background check with an apostille and a federal-level background check with a federal-level apostille.
• Must be physically and mentally fit.
3. Working Conditions
iGarten
•Teaching Age: Kindergarten
•Students Per Class: 8-12 students
•Prep Hour: 4pm-6pm
•Working Hours: 9 am-6 pm (M-F)
•Teaching Hours: 30 hours per week
•Curriculum: Curriculum and lesson plans provided.
April Institute
•Teaching Age: Elementary
•Students Per Class: 8-12 students
•Prep Hour: 1pm-2pm
•Working Hours: 1pm-9pm (M-F)
•Teaching Hours: 35 hours per week
•Curriculum: Curriculum and lesson plans provided.
Creverse Institute
•Teaching Age: Grade 4 to Grade 8
•Students Per Class: 8-12 students
•Prep Hour: 2pm-4pm
•Working Hours: 2pm-10pm (M-F)
•Teaching Hours: 30 hours per week
•Curriculum: Curriculum and lesson plans provided.
4. Salary & Benefits
• Salary Depending on Experience
• Housing or housing allowance
• Insured with the 4 National Insurances.
• Severance: upon completion of a one-year contract, severance pay which is equal to one month's salary is paid to the teacher.
• Vacation: 11 days plus National Korean Holidays
•Airfare: Depending on location and experience
• Quarantine: Yes
5. How to apply
One of the good things about working in Creverse is the advantage of choosing your working location. Also with 3 different institutes, you can check out the student's type and working hours and choose whichever fits. Let us know your preferences and we will do our best to match you with what you are looking for.
•Choose up to 3 locations.
•Choose between I-Garten, April, or Creverse Institute.

Questions
Preliminary questions for the school to gain more information about the applicant.
What is your preferred location? choose upto 3 on the location section while creating resume.
Why do you want to teach in Korea?
What is your teaching philosophy and style?
Which Institute do you prefer? Between I-Garten, April and Creverse Institute.
How to apply
If you have any additional questions or concerns, please send a message directly to the school or recruiter.
Creverse HQ
CREVERSE CREVERSE is a premium brand education service company for K-12 students. CDI, April Institute, and i-Garten are all under the CREVERSE umbrella. Each school offers its specialized curriculum targeting different student ages and abilities. The curriculum is deve...
See more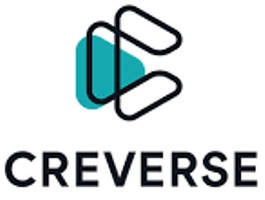 Company Type
School/Education
Academic Systems
English Education Company
Founded
1998
Employees
1,001+