Grow your teaching career with YBM ECC Dong Jinju
Last Modified :
Last Modified :
Job Details
Education Level
Bachelor's Degree
Career Level
Entry Level
English
Native
Languages
Job Type
Industry
Education > Language center
Speaking
Reading
Writing
Listening
Phonics
Student Type
Kindergarten & Elementary
Start Date
Location
Korea, Republic of > Gyeongsangnam-do > Jinju-si
Job Description
Roles and Responsibilities
YBM ECC is seeking qualified and professional candidates to serve as a Kindergarten Homeroom and Elementary School English teacher. The ideal candidate will be enthusiastic, patient, and who works well with young children.
The ideal candidate will be active and engaging as many of the lessons you will be doing with the students will be activity-based. You will be encouraging students to develop expression through hands-on activities and projects that utilize a language-learning curriculum and thinking tools. This program works on developing the 4 Skills of English (reading, writing, speaking, and listening) while fostering integrated English skills. You will be teaching four different levels of students based on their fluency levels.

You will be responsible for the following:
•Teach lessons following YBM ECC's curriculum and supplement your own worksheets and activities
• Grade basic homework assignments and write up report cards each semester on students' progress
• Attend weekly staff meetings and seminars
Candidate Qualifications:
• Must be citizens of the following countries: U.S.A, Canada, U.K, Ireland, New Zealand, Australia, or South Africa.
• Must have all required documents (apostilled nationwide criminal background check and an apostilled diploma from a 4-year accredited university.
• A clean self-medical health check
Working Conditions
Working hours are described as the time you need to be present at the school. Teaching hours are the active amount of time you will be conducting classes or activities.
• Working Hours: 09:00-6:00 PM M-F
• Teaching Hours: 30 Hours a week
Salary
Depending on Experience
Benefits
1. Insured with the 4 National Insurances.
2. Severance: upon completion of a one-year contract, severance pay which is equal to one month's salary is paid to the teacher.
3. Vacation: 10 days plus National Korean Holidays
4. Airfare: Depending on location and experience
5. Quarantine: Yes
Housing
Housing Provided, Housing Allowance Provided
How to apply
or
If you have any additional questions or concerns, please send a message directly to the school or recruiter.
YBM ECC
Design Your Career As a branch of YBM, YBM ECC (English Centers for Children) was founded in 1992 and was the first major chain of private English schools focused on teaching English to young learners in South Korea. Since then, we have been fostering global leaders and...
See more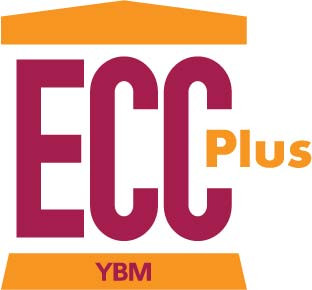 Company Type
School/Education
Academic Systems
English education for global leaders
Founded
1992
Employees
101 - 500