Yongsan gu, Next to Itaewon and Han River / Kindergarten and Elementary / ASAP ~ End of FEB 2022
Date Posted :
Date Posted :
Job Details
Job Type
Industry
Education > Language center
Education Level
Bachelor's Degree
Career Level
Experienced
Start Date
English
Native
Korean
None
Languages
English: Native
/ Korean: None
Location
Korea, Republic of > Seoul-si > Yongsan-gu
Job Description
Job Description
1. Role and Responsibilities:
The lessons taught in kindergarten are: phonics, basic phrases, speaking, writing, vocabulary, and grammar. Lesson are taught through American English textbooks

The lessons taught in elementary school are: reading, writing, phonics, and grammar.
2. Candidate Qualifications:
Candidate MUST have at least one year of teaching experience in Korea

MUST

have a 4-year Bachelor

's degree from an accredited university

MUST

have their diploma apostilled and their nationwide criminal background check ALL SET
3. Visa Sponsorship
We provide E-2 visa sponsorship.
4. Working Conditions
Start Date: ASAP
Working Hours: 8:30am ~5:30pm OR 9:00am ~ 6:00pm (1 hour breaks everyday + prep time)
Teaching Hours: About 6 hours per day
Age Level: Kindergarten to Elementary
5. Salary and Benefits:
Salary: From 2.2 Million KRW ~ (negotiable upon experience)
Insurance and Financial: Insurance and pension are matched by the employer
Contract Completion Bonus: Yes
Vacation: 10 Days
Housing: Provided or 500,000 KRW of housing allowance
Salary
2.2 Million KRW ~ (negotiable upon experience)
How to apply
or
If you have any additional questions or concerns, please send a message directly to the school or recruiter.
WCK
Hello! We are a fairly new and vibrant school located in mid-Seoul. Our facility has been recently renovated with a spacious gym downstairs and a grass play area terrace upstairs. We encourage fun learning with active students and teachers! We gravitate towards building...
See more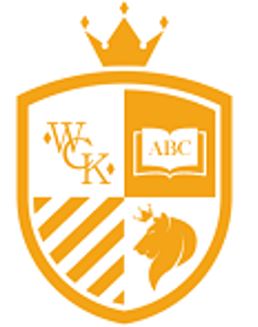 Company Type
School/Education
Academic Systems
Yong-san gu, near Itaewon next to Han River - Kindergarten- Elementary
Founded
2020
Employees
11 - 50
URL(s)