Last Modified :
Job Details
Job Type
Industry
Education > Language center
Education Level
Bachelor's Degree
Career Level
Entry Level
Start Date
Mar 2, 2022
(Deadline to Apply Feb 28, 2022)
English
Native
Languages
Location
Korea, Republic of > Seoul-si > Gangnam-gu
Job Description
Why Work with GIA Microschool?

At GIA, we provide personalized, well-rounded, education for all students from Pre-K to 12th grade based on their learning styles. Based on the North American curriculum, our programs help prepare students to enter universities abroad.
Philanthropy, entrepreneurship, and discipleship are the foundation of our educational programs, and we strive to implement new learning methods and ideas to help students learn more effectively. As our students come from a variety of backgrounds, we give students the opportunities and experiences they need in order to grow into successful, confident, and conscientious young adults.
1. Roles and Responsibilities
GIA Micro School is seeking a highly organized and qualified candidate to serve as a Kindergarten Homeroom teacher for Students. You are expected to teach a variety of hands-on activities and daily topics in English including language arts, math, natural and social science, foreign language, and history.
2. Candidate Qualifications:
Foreigners (E-2, F-2, F-5, F-6 Visa Holders)
Must Currently be in Korea

Must be citizens of the U.S.A, the UK or Canada

Must have all required documents (apostilled nationwide criminal background check and an apostilled diploma from a 4-year accredited university.

A clean self-medical health check
Education major, TEFL/TESOL, or previous experience preferred
3. Working Conditions
Working Hours: Mon - Fri 8:30 – 5:30
Teaching Hours: 6 Classes per Day / 50 Minute Classes
Age Level: Kindergarten
5. Salary and Benefits
Salary: Negotiable Upon Experience
Insurance and Financial: Insurance and pension matched by employer
Vacation: 10 days plus National Korean Holidays
Housing: Housing Allowance Provided
Specialized Requirements for Candidates
Housing not provided
Salary
Negotiable Upon Experience
How to apply
or
If you have any additional questions or concerns, please send a message directly to the school or recruiter.
GIA Micro School
WELCOME TO GIA MICRO SCHOOL "We are a private K-12 school located in Seoul, Korea. Our mission is to offer an outstanding education to Korean and international students." At GIA, we provide personalized, well-rounded, education for all students from Pre-K to 1...
See more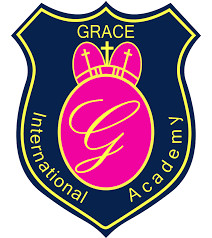 Company Type
School/Education
Academic Systems
International School
Founded
2007