Kindergarten Homeroom Teaching Position 20 Minutes from Gangnam!
Last Modified :
Last Modified :
Job Details
Job Type
Industry
Education > Language center
Education Level
Bachelor's Degree
Career Level
Entry Level
Start Date
English
Native
Languages
Location
Korea, Republic of > Gyeonggi-do > Seongnam-si
Job Description
1. Roles and Responsibilities
ECC Pangyo is seeking qualified and professional candidates to serve as a Kindergarten Homeroom School English teacher. The ideal candidate will be enthusiastic, patient, and who works well with young children.
The ideal candidate will be active and engaging as many of the lessons you will be doing with the students will be activity-based. You will be encouraging students to develop expression through hands-on activities and projects that utilize a language-learning curriculum and thinking tools. This program works on developing the 4 Skills of English (reading, writing, speaking, and listening) while fostering integrated English skills. You will be teaching four different levels of students based on their fluency levels.
You will be responsible for the following:
Teach lessons following YBM ECC's curriculum and supplement your own worksheets and activities

Grade basic homework assignments and write up report cards each semester on students' progress

Attend weekly staff meetings and seminars
2. Candidate Qualifications
MUST be a citizen from the following countries: the USA, the UK, Ireland, New Zealand, Australia, or South Africa
MUST have a 4-year Bachelor's degree from an accredited university
3. Visa Sponsorship
We provide visa sponsorship for E-2 visas. We are only accepting applications from E-2 F-Series Visas.
4. Working Conditions
Working Hours: 9-6 PM MWF 9-5 Tu-Th
Students per Class: 10-12
Age Level: 5-7 years old
5. Salary and Benefits
Salary: From 2.2 Million KRW (Negotiable Upon Experience)
Insurance and Financial: Insurance and pension matched by employer
Contract Completion Bonus: Yes
Vacation: 10 days plus National Korean Holidays
Housing: Studio housing or allowance will be provided
Salary
From 2.2 Million KRW (Negotiable Upon Experience)
How to apply
or
If you have any additional questions or concerns, please send a message directly to the school or recruiter.
Pangyo ECC
About YBM ECC Pangyo The ECC Pangyo Campus is located in Pangyo-dong as an educational institution for training English talent. Pangyo ECC, which opened the chapter of the first junior language institute in Korea, will play a solid role in taking charge of the English e...
See more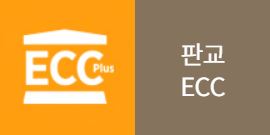 Company Type
School/Education
Academic Systems
Language Center
Founded
2007
Employees
11 - 50