Date Posted :
Job Details
Job Type
Industry
Education > Language center
Education Level
Bachelor's Degree
Career Level
Entry Level
Start Date
English
Native
Languages
Location
Korea, Republic of > Seoul-si > Gangnam-gu
Job Description
1. Role and Responsibilities:
GIA Micro School is seeking a highly organized and qualified candidate to serve as a Kindergarten Homeroom teacher for either our 3-year-olds or 7-year-olds. You are expected to teach a variety of hands-on activities and daily topics in English including language arts, math, natural and social science, foreign language, and history.
2. Candidate Qualifications:
We are only hiring candidates currently in Korea.
E-2 Visa Holders:
Candidates with TEFL/TESOL and/or previous teaching experience preferred
F Series Visa Holders
We are accepting F-2, F-5, F-6 visa holders and gyopo as well
Candidates MUST have your apostilled diploma and nationwide criminal background check ready-to-go!
3. Visa Sponsorships
We sponsor E-2 visas.
4. Working Conditions
Working Hours: 9:00 AM - 18:00 PM
Class Length: 50 minutes
Lunch Time: 11:50 AM - 12:50 PM
Age Level: 3-7 year olds
5. Salary and Benefits
Salary: Negotiable Upon Experience
Insurance and Financial: Matched by employer
Contract Completion Bonus: Provided upon completion of one year contract
Vacation: 10 days off + Korean National Holidays
Housing Allowance: 500,000 KRW per month
Note: We prefer in-person interviews as we can get to know you better and you can come and experience life at GIA!
Specialized Requirements for Candidates
Housing not provided
Salary
Negotiable Upon Experience
How to apply
or
If you have any additional questions or concerns, please send a message directly to the school or recruiter.
GIA Micro School
WELCOME TO GIA MICRO SCHOOL "We are a private K-12 school located in Seoul, Korea. Our mission is to offer an outstanding education to Korean and international students." At GIA, we provide personalized, well-rounded, education for all students from Pre-K to 1...
See more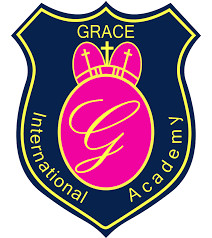 Company Type
School/Education
Academic Systems
International School
Founded
2007