Date Posted :
Job Details
Job Type
Education Level
Bachelor's Degree
Career Level
Entry Level
Start Date
English
None
Languages
Location
Seoul-si > Seocho-gu
Job Description
BGMC is looking for A+ talent to join our global marketing team! Our international marketing team consists of talent from various countries such as Japan, Malaysia, and Thailand. You know those shows you see on TV? We're the ones who help produce it, acquire it, distribute it and localize it. Learn about the industry, meet the biggest players and go to the largest markets in the world. Entertainment will never feel the same again.

ABOUT US
https://www.bethelgmc.com/

JOB DESCRIPTION
- Content acquisition and distribution
- Serve as a liaison for different foreign partners
- Marketing of localization services
- Other ad hocs
*This position requires a 3-month probation period.

REQUIREMENTS
1. Bachelor's Degree (Preferably related to media, business, or marketing.)
2. Languages - Must be fluent in English and Korean (bilingual proficiency)
3. Currently living in Korea + able to work in Seoul.

PLUS+
- Knowledge of Chinese is a plus
- Excellent research and creative writing skills
- Passion for television and media
- Ability to work under pressure, multitask, and work in a team.
- Willingness to learn and take on new responsibilities.
- Great communication skills

PREFERRED
- Korean speaker
- Sales + marketing experience (1-3 Years)
- Tech-savvy in Final Cut Pro, Photoshop, SNS platforms, Adobe Illustrator... etc

APPLY NOW!
A cover letter and resume is required in English.
A Korean version is optional.
Send in your application to recruit@bethelgmc.com
Location
Bangbaecheon-ro 24-gil, 11 6th Floor
How to apply
or
If you have any additional questions or concerns, please send a message directly to the school or recruiter.
Bethel Global Media Contents
Based in Seoul, South Korea, Bethel Global Media Contents is a leader in the media industry. We at Bethel take pride as pioneers in the globalization of broadcast contents. Our directive is clear and simple - to bring entertainment, culture, and information to the globa...
See more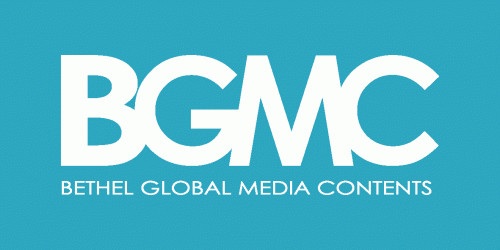 Company Type
Business Company
Academic Systems
Marketing, Post-production, Translation
Founded
2014
Employees
11 - 50
URL(s)