Date Posted :
Job Details
Job Type
Full-time
Freelancer
Part-time
Education Level
High School
Career Level
Others
Start Date
English
Conversational
Korean
Basic
Italian
None
Languages
English: Conversational
/ Korean: Basic
/ Italian: None
Location
Seoul-si
Job Description
Golden Goose Deluxe Brand is an Italian high fashion sneaker brand that has created a complete lifestyle for its customers, offering a collection that includes ready to wear, accessories and footwear, combining a refined and modern style with a vintage feeling, all supported by the strong Italian sartorial tradition. Please visit our company profile or website for more details.
We are now looking to fill artisan (Sneakers maker) positions at our Korea Seoul branch.

Responsibility :
The main task is to design customized snickers, including adding vintage designs and phrases using handy tools.

Requirements:
Related training will be given and design-related career or prior experience is not mandatory but will be a plus.
Both part-time and contract-based full-time positions are available. This will be decided upon the interview and based on candidates schedule.
Priority will be given to Italian applicants but candidates from other European countries are also welcomes.
Should be able to communicate well in English. Korean is a plus.
E-7 Visa sponsorship is possible (Holders of design-related bachelor or masters degree with +1 year experience can receive E-7 Visa)


Application Process:
Please submit your application to goldengoose.hiring@gmail.com
You may also apply online here via WorknPlay.
How to apply
or
Contact Information
Primary Phone Number: 01097256793
Email: goldengoose.hiring@gmail.com
Golden Goose Deluxe Brand
Golden Goose Golden Goose was born in 2000 merging the creative spirit of Francesca Rinaldo and Alessandro Gallo: two young Venetian designers, outsiders until then to the world of fashion. Since the beginning, the company has distinguish itself with innovative but arti...
See more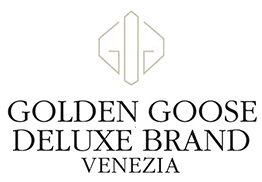 Company Type
Business Company
Academic Systems
Fashion, Design,
Founded
2000
Employees
11 - 50