Full-time - Native Speaker Teachers - Gangnam, Seoul and Seomyeon, Busan 
Date Posted :
Date Posted :
Job Details
Job Type
Industry
Education > Language center
Education Level
Bachelor's Degree
Career Level
Experienced
Start Date
English
Native
Korean
None
Languages
English: Native
/ Korean: None
Location
Korea, Republic of > Seoul-si > Seocho-gu
Job Description
Lexis is now seeking qualified, native-speaker instructors for our IELTS, OET, PTE and Cambridge Preparation classes in a full-time role. Responsibilities will include:
- preparation and delivery of English language courses
- development of curriculum for the school
- assessment of students' level
- provision of academic counselling for students
- aiding in the provision of the OET exam
Specialized Requirements for Candidates
IELTS experience, Teaching Adults
Salary
Lexis provides a competitive salary and career opportunities through the Lexis Group.
How to apply
or
If you have any additional questions or concerns, please send a message directly to the school or recruiter.
Lexis Korea
Lexis Korea provides English and Korean language programs of the highest academic quality in two of Asia's most vibrant and dynamic cities for international and also local Korean students. Both the Seoul and Busan campuses are located in downtown areas in purpose-...
See more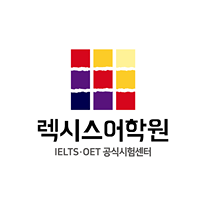 Company Type
School/Education
Academic Systems
Test English Education
Founded
2013
Employees
11 - 50
URL(s)